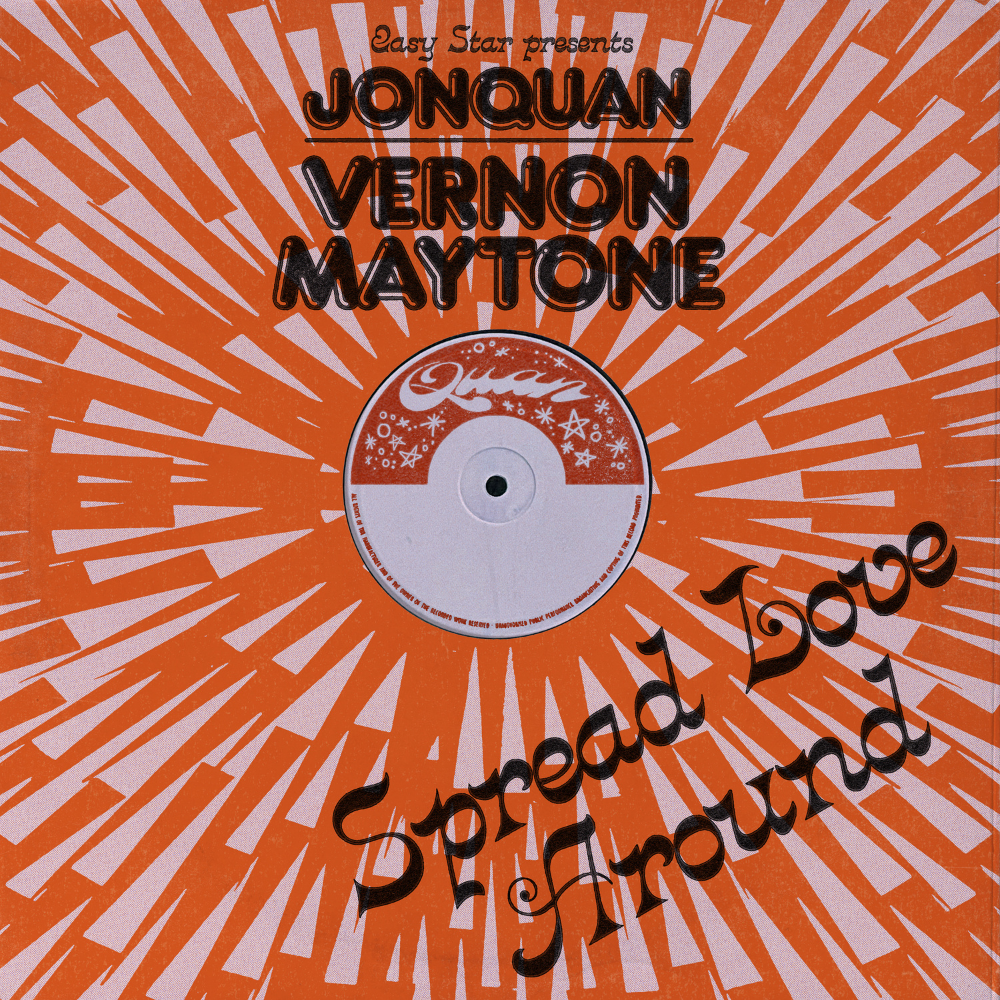 SPREAD LOVE AROUND BY JONQUAN AND VERNON MAYTONE
Though JonQuan is relatively new to the reggae scene, you'd never know it by listening to the music on the upcoming EASY STAR PRESENTS JONQUAN & ASSOCIATES. Working closely with two-time GRAMMY winner Victor Rice (Easy Star All-Stars, Bixiga 70, Ticklah), JonQuan has fashioned an album's worth of brand-new tunes that evoke the majesty of the golden age of reggae. These tracks will be released as singles over the course of the late summer and fall, culminating in an album release in early December.
This latest single is a collaboration with Jamaican reggae veteran Vernon Maytone and features a Victor Rice dub mix.
Release Date: September 24, 2021
RELEASES BY JONQUAN ON EASY STAR RECORDS
EASY STAR PRESENTS JONQUAN & ASSOCIATES
easystar
2022-04-29T09:40:28-04:00