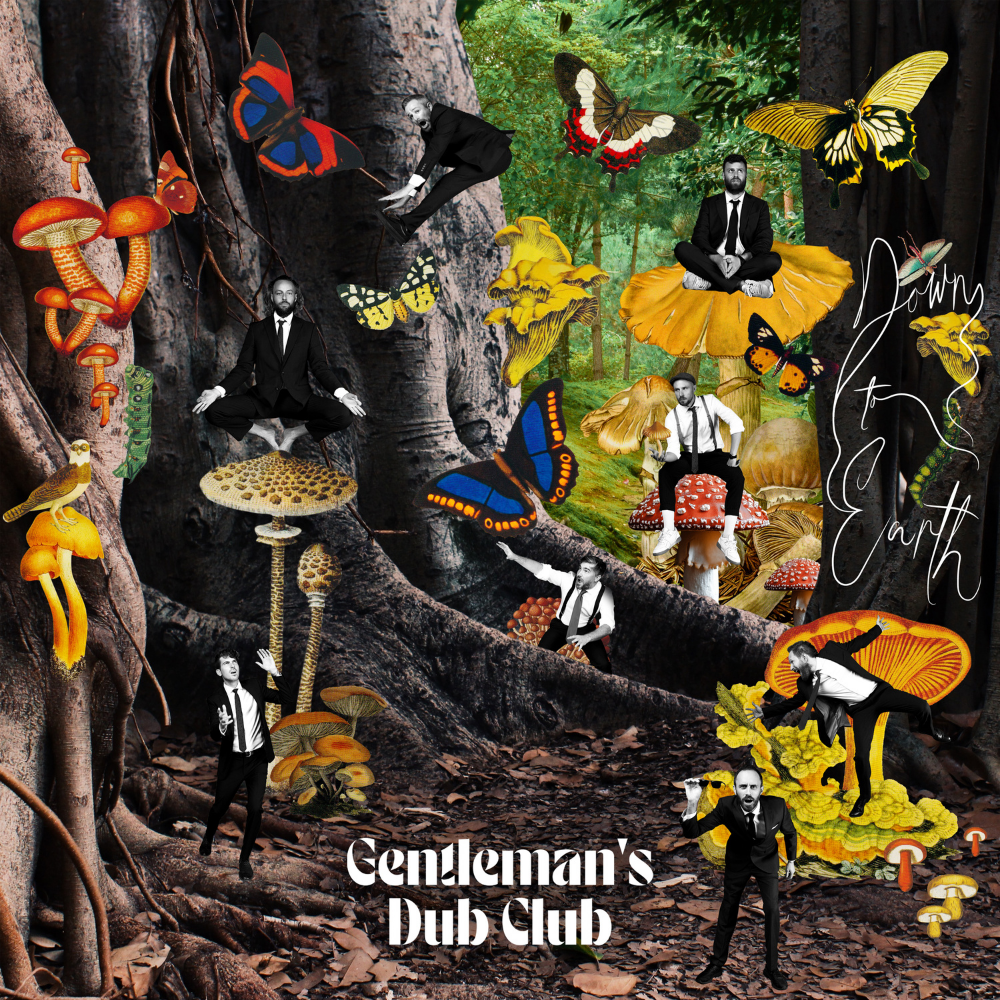 From the foundations of 'The Big Smoke', to the intergalactic heights of 'Lost in Space', Gentleman's Dub Club's voyage has taken them through 'Fire' and 'Earthquake' as they stop at nothing to discover and develop their sound. Consistently breaking genre boundaries, the eight Gents have delivered inimitable reggae, dub, ska, jazz, and electronica since 2006, and now, 14 years into their journey, they're returning back 'Down To Earth' with a brand-new mix of beats and bass to kickstart the new year.
Partly recorded in Crosstown Studios and partly finished off at home, GDC's 8th studio album was caught up in the midst of lockdown, sparking a window of opportunity to take the production to a whole new level. From live drums to heavy digital work, meticulous detail in the record shines through from the get-go, as album opener 'Castle In The Sky' demonstrates. After David Rodigan gave it an early thumbs up and a BBC 1Xtra spin in 2020, the deep bass rumbles, epic string segments, carefully crafted guitar solo and undeniably catchy vocal melodies helped 'Down To Earth' hit the ground running.
It's the first time in well over a decade that GDC haven't been on the road, giving them time to reflect and enjoy a moment of introspect. From the old-school, early Gents-influenced sounds of title track 'Down To Earth,' where the band look back at their proverbial travels and focus on their return home ("I'm back where I belong back where my roots can grow. I got the strength of the earth in my heart and soul"), to the smooth-as-you-like, sunshine sounds of 'Smile,' upon which the band appreciate the simpler times of being able to smile and interact with somebody in the street: "Sometimes it feels like I'm alone, stuck in my head scrolling pictures on my phone. I know there's love that lies below, just gotta open up my heart and let it go".
Release Date: March 19, 2021
RELEASES BY GENTLEMAN'S DUB CLUB ON EASY STAR RECORDS
Play My Games
easystar
2023-04-26T12:57:15-04:00