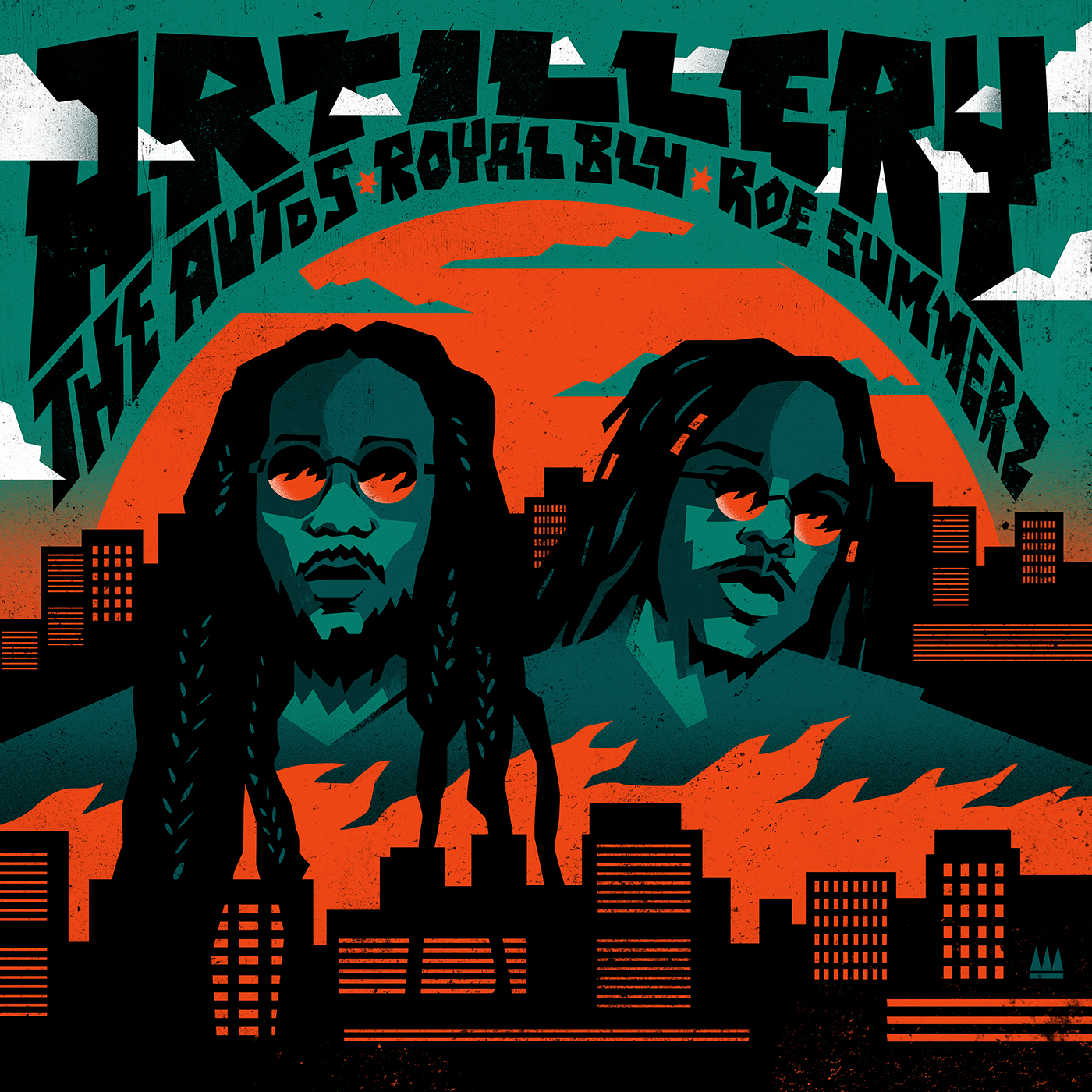 Jamaica is facing a crisis and no one is talking about it, except Royal Blu.
On his explosive new track "Artillery" (out 1/13 via Easy Star Records) the Kingston emcee and songwriter shines a blazing light on the crime, corruption, and social malaise plaguing his home.
"The state of Jamaica and Kingston is very dark right now." Blu says. "I feel as if there isn't enough commentary on what we're singing about."
REAL TALK
Last year, more than 1,400 people were killed across Jamaica, a country of 2.9 million people. 
Illegal guns and gangs have caused this surge in violence and pushed Jamaica to call another "State of Emergency," which has been inciting more unrest due to sanctioned overpolicing. 
These extremes inspired Blu to speak out. 
"The government needs to attack [gun violence] at the root," Blu says. "Police play a huge role in making guns the driving factor in Jamaica. Everybody has a gun and it makes people feel powerful."
"ARTILLERY"
Throughout "Artillery," Blu unloads about gun culture, media brainwashing, scams, and a lack of positive community among the island. Backing him up on the transcendent chorus is fellow rising Kingston vocalist, Roe Summerz, who sings about fighting back against society's breakdown. >> Read "Artillery" Lyrics Here
Together, Blu and Summerz worked with breakout reggae production collective The Autos to create a powerful soundscape of hard dub, hip hop, and cinematic orchestration that makes "Artillery" one of the most standout tracks of the new year. >> Listen to "Artillery" Here
"It's my duty to attack some of what we're living through in Jamaica," Blu says. "Because we're in it, it's not just something we just see," Blu says. "The crooked politicians, what our youth are becoming, how aggressive and violent they are — I need to be that positive example for these impressionable minds." 
NEXT UP
For 2023, Blu will produce more tracks alongside The Autos that promote community, spirituality, and discuss mental health issues. He hopes his messages begin to radiate more awareness and positivity around Kingston, and beyond.
"I think we get lost in social media, entertainment, anger, money, but we all have issues that we can connect with each other on," Blu concludes. "I have to speak about it through music."
Follow The Autos:
Follow Royal Blu: