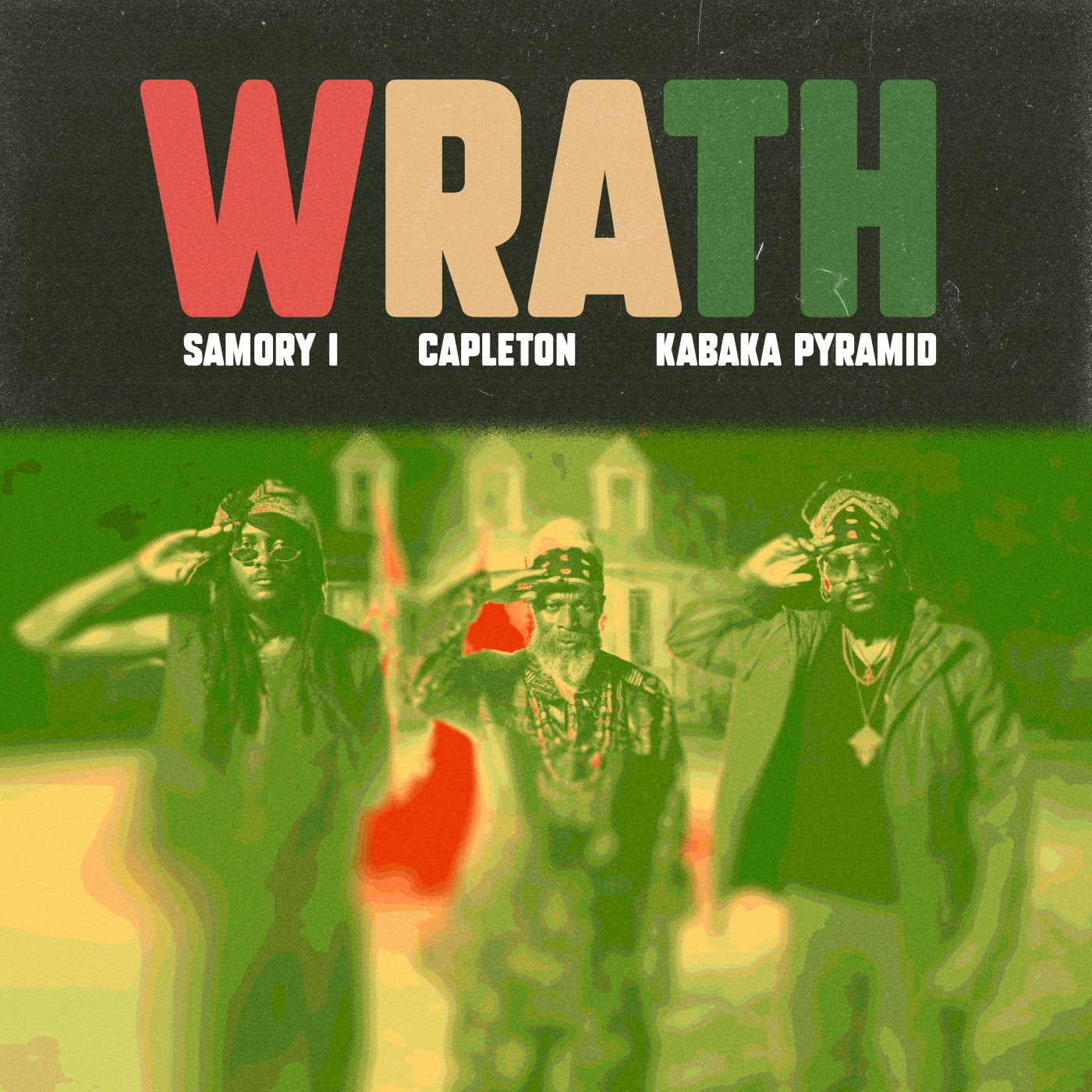 "Samory I is one of the most important artists of this present era. He's a Jamaican roots man who holds fast to the Rastafari faith and makes records which are rarely less than essential." – Echoes Magazine (UK)
Samory I pours waves of emotion into every word he sings. "Wrath" is the latest release by the roots reggae artist, on which he is joined by Grammy award-winner Kabaka Pyramid and dancehall legend Capleton. The single release comes with the announcement of Samory I's solo debut album Strength, out November 3, 2023, via Overstand Entertainment/Easy Star Records. The LP is helmed by prolific reggae producer Winta James (Protoje, Chronixx, Damian Marley) and features guest appearances by Jamaican reggae artists Lila Iké, Jesse Royal, and Mortimer, in addition to Kabaka Pyramid and Capleton. That emotion Samory I projects comes through all over the new record in both the lyrical content and the performances. "Wrath" is one that particularly stands out in this regard. One listen to Samory explaining his approach on the track and it becomes clear. 
"The blatant corruption of the system in this day and age is coming to an end, because the youths of today will take a stand. This corruption has led to a gross increase in government mistrust, poverty, gang violence, and is an overall detriment to Jamaica and our people," Samory I says when discussing the song. 
On "Wrath," Samory I's fiery words for truth and justice ride over Winta James' gritty instrumental with a soft tone that pulsates between heavy drums reminiscent of a '90s New York hip-hop masterpiece. For the accompanying video, director 300K weaves in performances by all three musicians, while scenes of street justice play out against corrupt law enforcement. The visual is as affecting as the song itself. 
Producer Winta James discusses the making of the song: "The aggressive energy of this track definitely called for a similarly aggressive vocal and lyrical delivery. Kabaka heard the beat and immediately did his verse in one take. That set the tone for Samory's chorus, which adds a melodic kinda menace that is equal parts defiant and ominous. And it was an easy choice to reach out to Capleton for a verse on a song that was inspired in part by an album he did for Def Jam in the nineties which put some of his greatest tunes on some equally great hip hop beats." 
Listen and watch "Wrath" video: http://moremusic.at/Wrath 
As a single release, "Wrath" follows two previously released tracks since November 2022: "Blood in the Streets" and the recently dropped "Crown." Both tracks have garnered key radio play and global attention, especially from tastemakers like Sir David Rodigan of BBC1, who has cited Samory I as one of only a small handful of current Jamaican artists carrying reggae forward at the moment. 
About the new album, Samory I states, "The album is called Strength. It represents the struggles I've overcome, both mentally and physically, and is also a representation of my son, who is my driving force behind this album." 
Echoing this sentiment, the album's cover is a beautiful, stark, black and white photo of Samory with his son, shot by Yannick Reid. The record is sure to continue to push Samory I's status as a prominent artist in the Jamaican and global reggae scene.
Release Date: August 18th, 2023
RELEASES BY SAMORY I ON EASY STAR RECORDS