On the heels of his fourth album A Matter Of Time debuting at #1 on the U.S. Billboard Reggae Album Chart, the Jamaican star Protoje announces new headlining dates for the end of the summer across the West Coast. The shows fall amidst his recently announced pair of dates supporting Ms. Lauryn Hill's tour. Tickets will go on sale this Friday, July 20.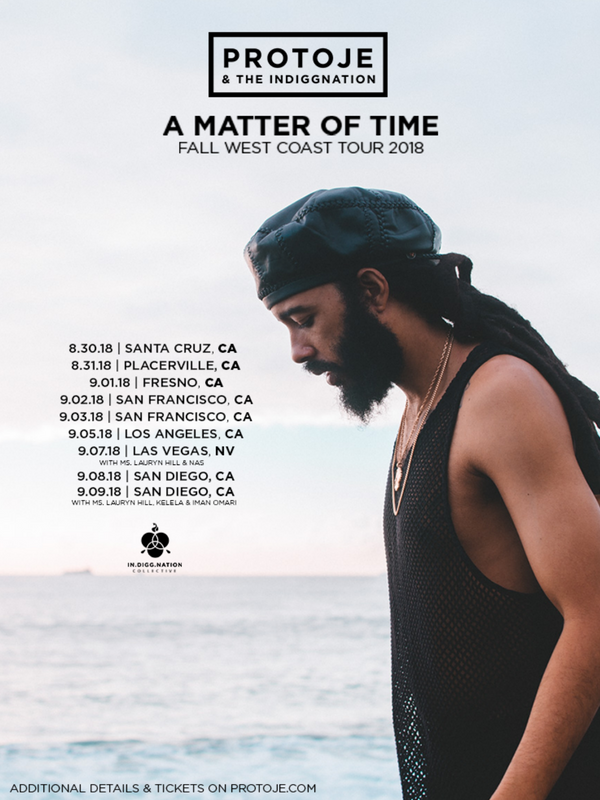 Protoje is currently in Europe for the second leg of his A Matter Of Time Tour. He is hitting the festival circuit hard, including coveted spots on Reading & Leeds in England, Lowlands in The Netherlands, and Rototom Sunsplash in Spain, among others.
The album, which dropped at the end of June on Easy Star Records, soared straight to the top of Billboard Reggae Album chart during its first week of release. This is the second time Protoje has hit the top position on the U.S. Billboard Reggae Album Chart (with Ancient Future in 2015).
ITUNES
AMAZON MUSIC
GOOGLE PLAY
STORE
SPOTIFY