64th Annual GRAMMY Award Nominations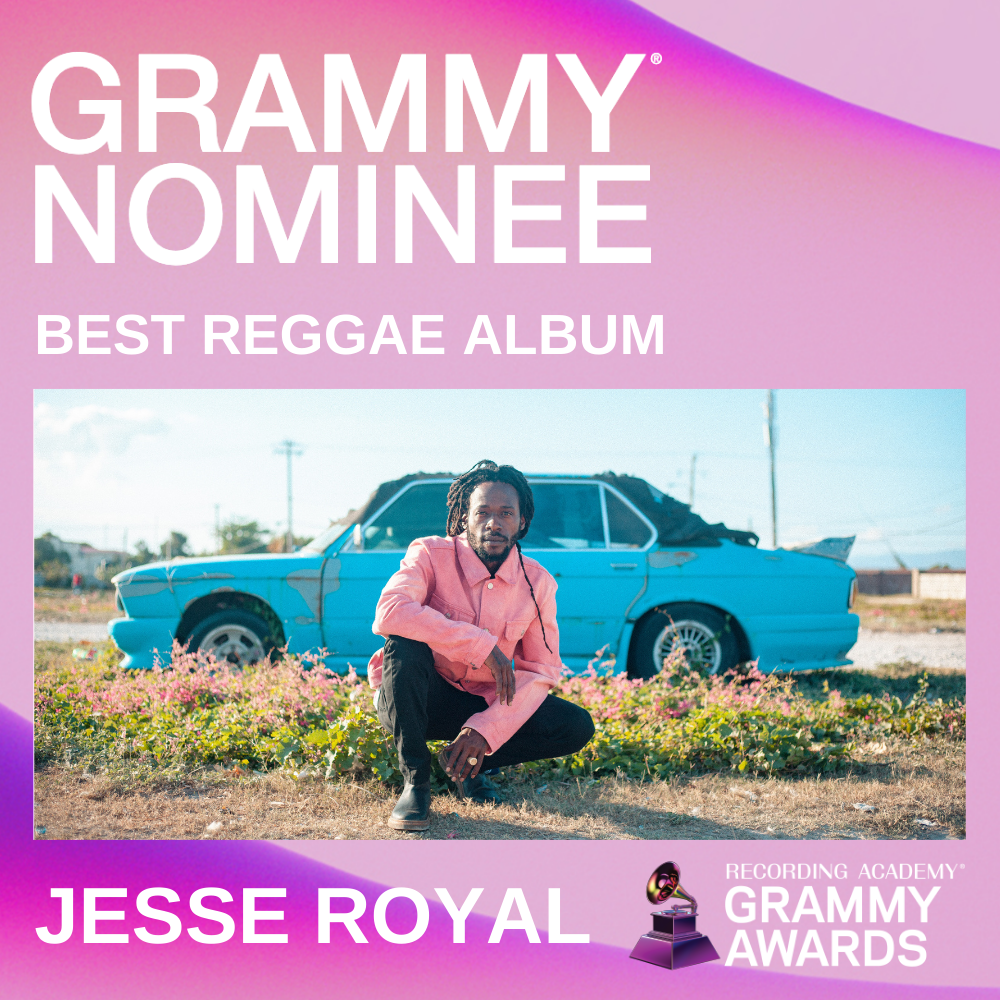 Final voting for Recording Academy members is open until January 5, 2022. Thank you for your consideration!
Congratulations to Jesse Royal for his first GRAMMY nomination for the outstanding album Royal. It all starts with the music and the vision from Jesse, we couldn't be more proud of you, King.  ⠀
⠀
Thanks to the whole team for their work and dedication to the project: Sean Alaric, Vision Alexander, Jason Panton, Trung Hoang, Gavin Sheppard, Soundwave Consulting, JonFX, With Love PR, Abigail Rowe, Maroon Riddimz, Xavier "Lek" Farré, Iotosh, Vybz Kartel, Runkus, Protoje, Natural High Music, Samory I, BoomDraw, Dretegs Music, Alandon, Stonebwoy, Unga Barunga, Welshbass, Kumar, Missi Callazzo, MRI, The Orchard, & more!
Release Date: June 11, 2021
"Most people think of reggae as a vehicle to address social ills, but the genre has internal power, too. Case in point: Jesse Royal's new album 'Royal,' which is as much a long talk to himself as a message to the world."  – GRAMMY
"Jesse Royal is one of the most critical acts behind the modern movement of reggae. No conversation can be had with the mention of him and all that he does for his community…Undeniably, he is one of the most potent voices in reggae that this generation has to offer."  – Notion
"Royal offers up razor-sharp grooves, glistening atmosphere, triumphant horns, and an arsenal of catchy hooks…Jesse pulls obvious influence from the roots era, but he also incorporates hip hop, electronic music, and other modern sounds. It blurs the line between retro and futuristic, and it's an instantly-satisfying album that just hits harder with each listen."  – Brooklyn Vegan