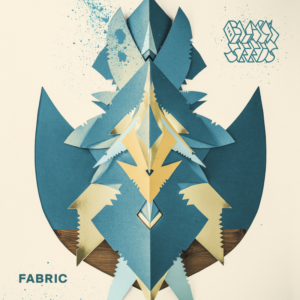 FABRIC IS AVAILABLE NOW ON EASY STAR RECORDS
The Black Seeds release their long-awaited sixth studio album to the world: Fabric, which is their first album in over five years. The album features new singles "Better Days," "Freakin" and "Back to You". The new record is available via digital platforms as well as physical CD and double LP via the Easy Star web store .

Known across the globe for their multi-platinum sales, strong live presence in major festivals, sold-out shows, as well as their critical acclaim, being crowned "one of the best live reggae acts on the planet" by CLASH and "the best reggae band on the planet right now" by Rolling Stone Germany, North American audiences may be most familiar with the band's hit single, "One By One." Written by ex-band member and co-founder of Flight Of The Conchords Bret McKenzie, "One By One" was featured in AMC's smash hit Breaking Bad and was included on the show's Official Soundtrack. The Black Seeds' music has also been featured in numerous other TV shows and movies including Weeds, and Disney's Eight Below.
It wouldn't be a Black Seeds record without the warm affirmations of Weir and Weetman's words, which we hear right from top to tail. The uplifting album opener 'Better Days' ensures us that "better days are coming, lonely nights are leaving", while tracks like 'The Weaver' remind us that love will conquer all pain.
The kinetic energy within the album is physically infectious and makes you want to move. There are times where we dip into a gorgeous nostalgic homage to the late 70s/early 80s rnb-funk era with songs like 'Freakin' or the bass-heavy groove of 'Everybody Knows'. Overall, there is a grand expansiveness that sets over the tracklist, allowing for each song to breathe and exist on its own, but also comfortably within the context of the wider picture. This shows The Black Seeds' limitless creative energy for what it is – always moving forward and progressing without compromising the soul of who they are, while always remaining conscious of the current world around them.
EASY STAR STORE
ITUNES
AMAZON MUSIC
GOOGLE PLAY
The Black Seeds (Live) are:
Barnaby Weir (Vocals/Guitar)
Daniel Weetman (Vocals/Percussion)
Jarney Murphy (Drums)
Nigel Patterson (Keyboard)
Ned Ngatae (Guitar)
Francis Harawira (Bass)
Barrett Hocking (Trumpet)
Lucien Johnson and Matthew Benton (Saxophone)