Spragga Benz will be performing at the Grammy Museum Experience™️ Prudential Center on October 3rd as part of its Spotlight Series. It's going to be a one of a kind show featuring an intimate musical performance and conversation with the Dancehall icon.
In its press release, The Grammy Museum says to make sure you get there early to "explore all of what The Experience has to offer; take the stage and sing karaoke-style to Ray Charles' staple "Hit the Road, Jack", visit the 'Jersey Legends' exhibit which focuses on all of our local heroes, from Dionne Warwick to Springsteen, and witness the evolution of the Grammy Award itself." There's limited availability of tickets so don't wait and miss out – get your tickets HERE!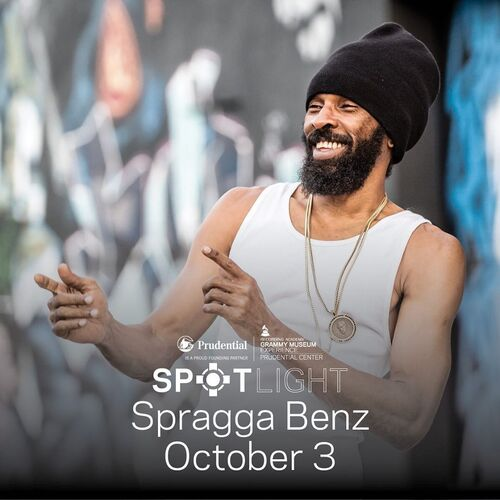 Spragga's new album Chiliagon drops September 27th. Spragga blends roots, riddim, drum and bass, grime and hip hop into a diverse kaleidoscope of infectious beats effortlessly propelled by the his flawless flow. Make sure you know all the the new songs to sing along by pre-ordering Chiliagon now! 
GRAMMY MUSEUM EXPERIENCE
SPRAGGA BENZ'S TOUR DATES