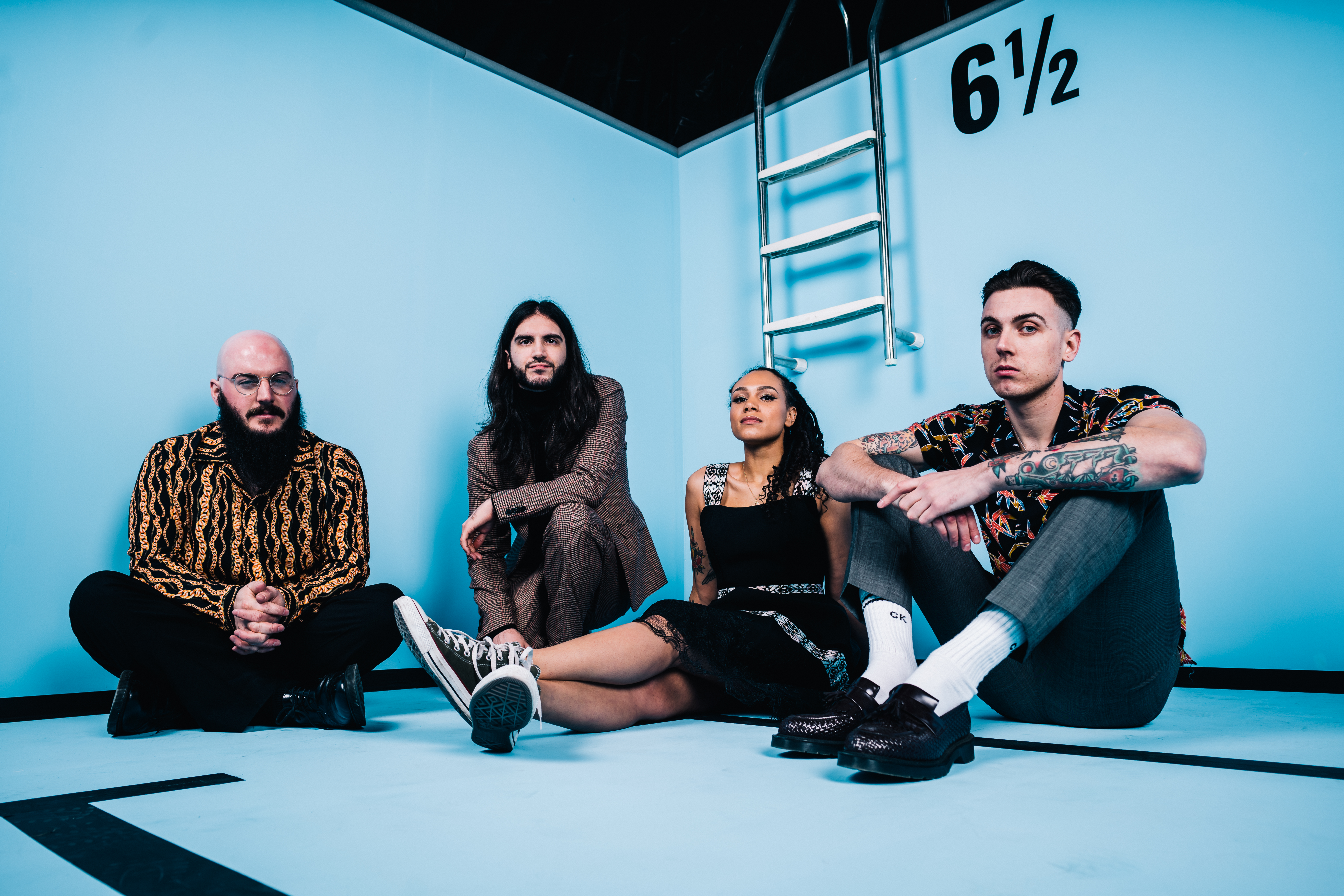 The Skints have clawed their way up from the depths of the underground London punk/ska scene to becoming a unique fixture on the global reggae stage. Drawing influences as wide as soul, pop, grime, and hardcore, their original brand of "tropical punk" has seen them evolve into one of the hardest working and most respected bands in music.

The band's new single 'Learning to Swim', released January 18th, fuses the tenderness of lovers rock, the catchiness of pop with the urgency of hardcore punk, to create a unique sound that promises future stardom. Few British bands blend different genres of music with such freedom, fun, and invention while singer Marcia Richards' philosophical and personal lyrics strike an emotional chord.
"For those who have lost a loved one, it's not unusual to find comfort in the fact that you've spent more of your life with them than without. After 13 years of using this small comfort to keep afloat, 2019 will be the first year that the number of years without my sister Roanna will exceed the years she was around. As I became increasingly aware of this date approaching and my life raft sinking, I wrote 'Learning to Swim', a song that musically flips through time and space," she says.  
"The innocent lovers rock expresses both my current musical output and the memories of my childhood that are becoming more distant. The chorus has no words, but flips to an era of punk and pop music that my sister was deeply into. Just as my mind gets wrenched back to that precious time so often, the song does too." She adds, "The feeling as the years go on that it becomes more difficult to picture their face, to hear their voice. The rest of your life without them stretches ahead of you like a vast sea – it's time for Swimming Lessons."
The band's new album, coming spring 2019, draws on influences as sprawling as Bad Brains, Michael Prophet, No Doubt, Alton Ellis, Wiley, and Weezer. The albums get into crushing heartbreak, the impending doom of Brexit, surviving as an independent musician and navigating the weird world of 2019. This is the second album the band has released with us and follows a cycle of extensive touring in America that helped establish the band on this side of the Atlantic as one of the most beloved underground groups in the scene, primed to break through to greater stardom.
ITUNES
SPOTIFY
AMAZON MUSIC
GOOGLE PLAY
DEEZER
"Hard-hitting lyrics and sunny, feelgood grooves." THE GUARDIAN
"The Skints are very much a band on the cusp; they are at the top of their game right now." LOUDER THAN WAR
"Packed with energy and tonnes of soul." CLASH