The Easy Star All-Stars will have a song on an upcoming Disney compilation of reggae artists covering classic songs from the Disney songbook. Michael G and the Easy Star All-Stars have done a version of "Ev'rybody Wants to be a Cat" from the Aristocats. The All-Stars are in fine company with a lot of great artists on this record. Look for more news on it in coming weeks and months.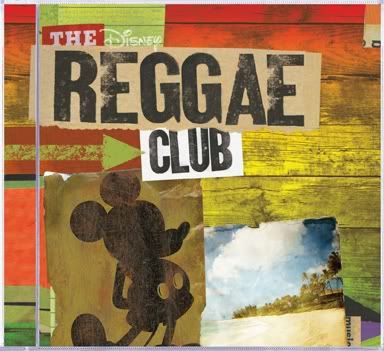 Here's the official press release from Disney:
REGGAE STARS PUT STAMP OF ISLAND MAGIC ON DISNEY CLASSICS WITH THE DISNEY REGGAE CLUB

Ziggy Marley, UB40, Toots, Sly & Robbie, Matisyahu, and More Contribute Newly Recorded Tracks

Set for release June 8

BURBANK, California, March 23, 2010: The magic of Disney meets the magical isle of Jamaica, as Walt Disney Records readies an album of classic Disney songs newly recorded by a cross-section of top reggae musicians. The Disney Reggae Club features songs from immortal Disney animated films – from "The Little Mermaid" to "Jungle Book" – recorded by such esteemed artists as Grammy winning reggae legend Toots (of Toots & the Maytals fame), five time Grammy winner Ziggy Marley, reggae's most prolific and long lasting production team Sly & Robbie, multiple Grammy winner Cedella Marley, Grammy winner Burning Spear, legendary British band UB40 and Hasidic rapper Matisyahu. The album is set to arrive in stores and at online retailers June 8. Artists and tracks included on the album are:
1. "Circle of Life" (from "The Lion King") Performed by Matisyahu
2. "Can You Feel the Love Tonight" (from "The Lion King") Performed by Cedella Marley
3. "The Bare Necessities" (from "The Jungle Book") Performed by Steel Pulse
4. "The Lion Sleeps Tonight" (Desmond Dekker's reggae classic also featured in "The Lion King") Performed by Morgan Heritage
5. "What a Wonderful World" (Louis Armstrong classic) Performed by Ziggy Marley
6. "True to Your Heart" (from "Mulan") Performed by The Wailing Souls
7. You've Got a Friend in Me (from "Toy Story) Performed by Sly & Robbie
8. "Zip-A-Dee-Doo-Dah" (from "Song of the South") Performed by Toots
9. "I Wan'na Be Like You" (from "The Jungle Book") Performed by UB40
10. "Ev'rybody Wants to Be a Cat" (from "The Aristocats") Performed by Michael G & the Easy Star All-Stars
11. "Kiss The Girl" (from "The Little Mermaid") Performed by Burning Spear
12. "Under The Sea" (from "The Little Mermaid") Performed by Gregory Isaacs
13. "Find Yourself" (from "Cars") Performed by Yellowman

"The genius of Disney songs is that they are timeless and adaptable to every musical genre," said executive producer Brian Malouf. "Reggae is so joyous and spirited, we knew these songs would lend themselves perfectly. I'm happy to say the artists, many of them true legends of reggae, all jumped at the chance to participate."
Easy Star All-Stars
Easy Star's Lonely Hearts Dub Band